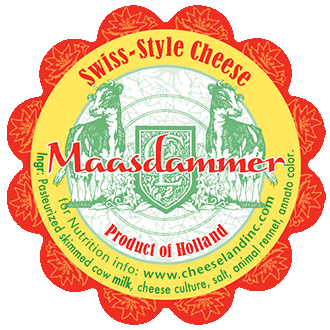 Maasdammer
Item number 686
UPC 837787006860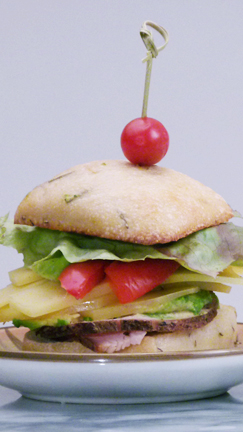 Smoked Turkey Sandwich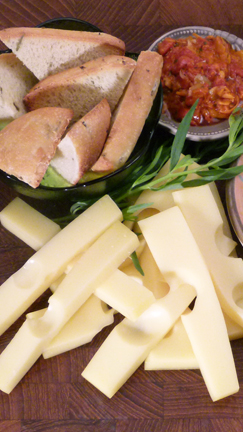 Pairings
Tell us what you think
Where did you find Maasdammer? How did you serve it? We love to hear from you!
Swiss Style Cheese
Maasdammer
Maasdammer is a Swiss-type cheese, made from part skim-milk. It has a rich, creamy flavor and a smooth, firm texture with 25% less salt than other Dutch cheeses. Our Maasdammer won the first price in both 1984 and 2010 in the Baby-Swiss category in the Madison Wisconsin World Championship Cheese Contest.
Ingredients & Nutrition Facts
Ingredients: Pasteurized skimmed cow's milk, salt, cheese cultures, animal rennet, annatto color.
Nutrition Facts: Serving Size 1oz (30g) Servings: Varied, Amount/Serving: Calories 100, Fat Cal. 70, Total Fat 8g (12% DV), Sat Fat 4g (20% DV), Trans Fat 0g (0% DV) Cholesterol 30mg (9% DV), Sodium 180mg (7% DV), Total Carb. 0g (0% DV), Fiber 0g (0% DV), Sugars 0g, Protein 7g, Vit A 4%, Vit C 0%, Calcium 20%, Iron 0%.
*Percent of daily values (DV) are based on a 2000 calorie diet.
Recipes
Smoked Turkey Sandwich
I loaf of Hearty Bread
1/2 pound (1/3 kg) of sliced Maasdammer
1 pound (1/2 kg) of smoked turkey
2 roasted peppers
2 roma tomatoes
6 leaves of lettuce
Stone ground mustard
1. Slice bread into thick slices and spread with mustard.
2. Layer turkey, vegetables and Maasdammer®, then top the sandwich with another slice of bread.
3. Serve with green salad or soup.
Serving Suggestions
Appetizer & Main Course
You can use Maasdammer in any recipe that calls for swiss cheese. It's excellent creamy flavor will compliment any recipe from a simple omlette or sandwich to fondue or lasagna.
Try Maasdammer as an appetizer. He have pictured here cuts of Maasdammer, served with grilled sausage, sliced and toasted rustic bread and tapenade.
Beverage Match:
Merlot or Hefeweizen.
Tell us what you think