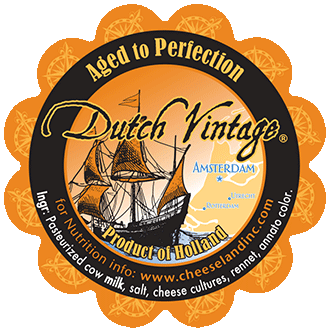 Dutch Vintage®
Item number 2260
UPC 837787002268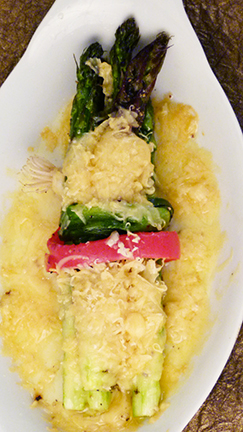 Vintage® Asparagus Melt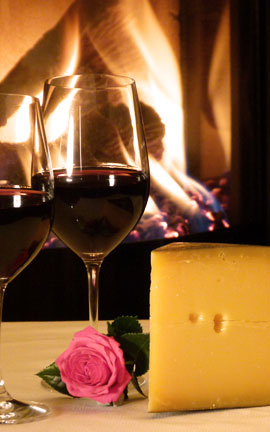 Serving Tips
Tell us what you think
Where did you find Dutch Vintage®? How did you serve it? We love to hear from you!
Aged Gouda
Dutch Vintage®
Indulge your palate with this exquisite cheese experience from Holland. Dutch Vintage® has the deep, rich, buttery flavor of a classically well aged Gouda, a favorite of cheese connoisseurs. This cheese cuts with ease and grates well. Made with milk from free-range, grass-pastured Holsteins and then carefully aged, it can be the featured as the centerpiece of an hors d'oeuvre plate, melted in your favorite gourmet recipes or served with seasonal fruit on dessert platter. It pairs well with both red, white or dessert wines.
Ingredients: Pasturized cow's milk, salt, cheese cultures and animal rennet.
Nutrition Facts:
Servings per container varies:
Serving Size 1oz (28g)
% Daily Value*
---
Total Fat 9g
12%
---
---
---
Cholesterol 25mg
8%
---
Sodium 220mg
9%
---
Total carbohydrate 0
0%
---
---
Total Sugars 0g
---
Included 0g Added Sugars
---
Protein 7g
14%
Vitamin D
0%
---
Calcium 228mg
18%
---
Iron
0%
---
Potassium 28mg
0%
*The Daily Value (DV) tells you how much a nutrient in a serving of food contributes to a daily diet. 2,000 calories is used for general nutrition advice.
Dutch Vintage® - Pineapple Push-Ups
Recipes
More Dutch Vintage® Recipes:
Dutch Vintage® Asparagus Melt, Pineapple Push-Ups
Serving Suggestions
Appetizer
The very best way to enjoy Dutch Vintage® is to serve it simply, as a stunning and memorable party appetizer. Cut it into small cubes and serve it with gherkins, pearled onions, mild pickled peppers and a variety of olives. Serve it with your favorite drinks.
Beverage match
Pairs well with versatile, medium-bodied, low-tannin red wines such as Montepulciano D'Abruzzi or an aged tawny or ruby port.
Tell us what you think